Tile and Grout Cleaning Process
Tile & grout cleaning process like also carpet cleaning will require specialized machines that are used for removing stains and grease on the tile. The machines utilize brushes that are used for scrubbing the affected areas. Pressurized steam water is then used to push out dirt and grime. Once all the dirt is removed, a vacuum is used to suck in the grime.
Can the solutions used destroy the grout?
The professional tile & grout cleaners use environmentally friendly solutions that are not harsh. The best solution for cleaning the grout should be mild so that they do not destroy the grout. Most of them use steam water which is effective and friendly to the environment. Therefore, if you want your tiles and grout to last longer do not hesitate but contact UCM Carpet Cleaning Pembroke Pines and you will not be disappointed.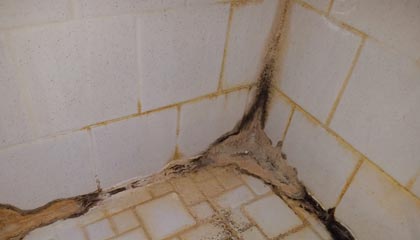 How long it takes to clean tile and grout?
With professional tile cleaning, it can take a few hours to clean all the tiles and grout in your house. Professional cleaners use the latest machines to clean, and this takes a short time compared to cleaning the tiles and grout by yourself. If you want to save time and have your tiles new again, just find tile cleaning near me and enjoy the excellent result.
For the best grout and tile cleaning Pembroke Pines, you should contact UCM Carpet Cleaning Pembroke Pines. Also, you can get high quality area & oriental rug cleaning, professional mold testing, mold removal and remediation services and many other. Choose us, try us, trust us!
How often should tile and grout be cleaned?
It is essential to have your tiles and grout cleaned after a few months. Most people will hire a tile and grout cleaning service twice a year. Make sure that you do not let grime and stains build up on the tiles as they can cause the tiles to crack. Replacing the tiles and resealing the grout can be quite expensive. To avoid these expenses, make sure you hire a grout and tile cleaning service in Pembroke Pines.