Professional Carpet Cleaning Advantages
A simple visit to many of the homes in Pembroke Pines wanting to know how each family does their cleaning will leave you with one fact - vacuuming is the most common. Well, the method works in most cases - at least it seems to - but the reality is that your carpet needs more than that. So how can you clean your carpet in the most effective way? A simple vacuuming process does not get rid of the dust, dirt, and other materials that become lodged in your carpet after a long time of use. That's why you need to have the professional technicians do that job for you in order to keep your carpet looking new and pleasant-scented. There's more to professional carpet cleaning than meets the eye, so here's why you need to have your carpet cleaned by the pros:
1. Save time
Your time is more important than you might think, and there's no denying that time lost is, in most situations, money lost. As such, you don't want carpet cleaning to take up most of your time, which is why it would be a great idea to hire experts for your carpet cleaning requirements. There's no doubting that if you were to compete against professionals, you would end up losing by a huge margin.
2. Increase carpet lifespan
You ought to pay much attention to the maintenance of your carpet for it to serve you for as long as it's meant to. Having your carpet cleaned regularly not only rids it of dirt and contaminants, but also keeps it looking and feeling good for years. Besides, you get rid of the microorganisms that might, in one way or the other, be interfering with the lifespan of carpet.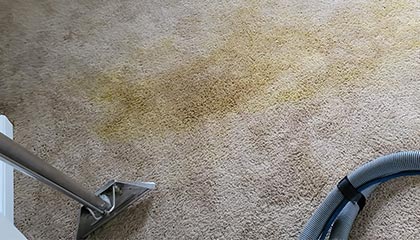 3. Knowledge of carpets
The same method of carpet cleaning will obviously not fit all carpets considering that not all are manufactured similarly. The good thing about hiring UCM Carpet Cleaning Pembroke Pines professionals is that they already know the most suitable method (for example, deep cleaning). Thus, you are assured of the best results, with no risk of damage.
4. Improve air quality
Have you ever vacuumed a carpet expecting to get rid of some funky odor in it, but you end up getting more frustrated in the end? That's where expert carpet cleaners come in. Even though air quality is not only about getting rid of any bad smells, you can be sure that a scent of freshness will be as a result of good air quality.
5. Better health
You keep on sneezing or have even had flu that seems not to be fading away no matter how hard you try, but have you considered that it might be as a result of the pollutants embedded in your carpet? Most homeowners have benefited their health by simply hiring professionals for carpet cleaning, and having their carpets cleansed of pollutants.
Contact Us Now For A Free Estimate
Contact 954-874-6365 UCM Carpet Cleaning Pembroke Pines today for a free price estimate, and we will be glad to help you stay in a cleaner environment.
Also, we provide:
tile cleaning,
other services for your residential & commercial needs.
Try us right now!